I'd found these amazing photos of macarons, and indeed the macarons in progress, from fellow Flickr user
Fanni
. Fortunately she was kind enough to let me share her beautiful images and also gave me some top tips for future macaron baking. Although I'd planned this earlier in the week it seems particularly prescient as I had a go at making peanut butter and salted caramel macarons yesterday and they failed miserably. I think this has a lot to do with the thickness of each individual macaron as you can see below....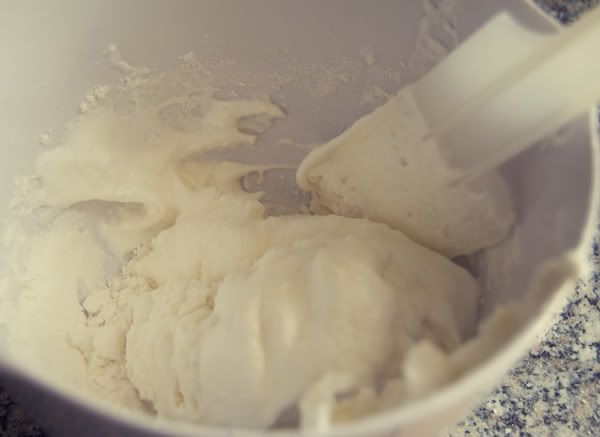 Improvised piping bags - the mixtures are such pretty colours.
Piped out - you can see the trick is that they are very thinly piped - the ones I made were far to thick and tall which resulted in the tops rising but the underneath not cooking, and the whole thing being hollow.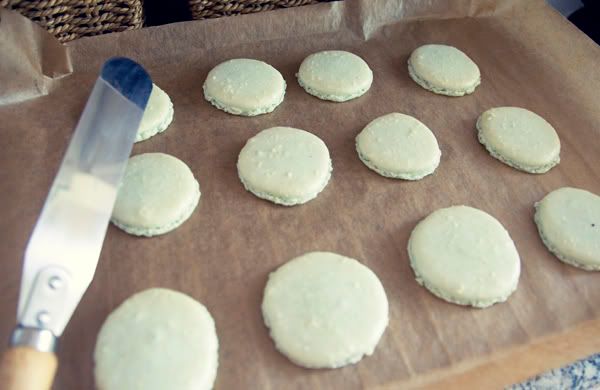 After, and risen with the little step.
Fanni is also a fantastically talented graphic designer and her portfolio can be found
here
. She's a fellow twitterer and can be found at
http://twitter.com/fubumedia
.