This is a margarita funded on the scared rules of
Thomasina Mier
s, and built on the chapel of the luxury spirit brand, but it also functions well as an end of week pick me up.
I've tried the passionfruit margarita at Wahaca and wanted to tried it at home, except Tesco Metro are clearly too cheap to sell real passion fruits, so Rubicon juice had to do.
The mix is 37.5ml tequila (I used Silver Patron Resposado for a luxury feel - this stuff is £50 a bottle) and 20ml Cointreau, with approx 3/4 of a lime and enough passionfruit juice to stop it feeling like a shot and lots of ice. An excellent way to start the weekend.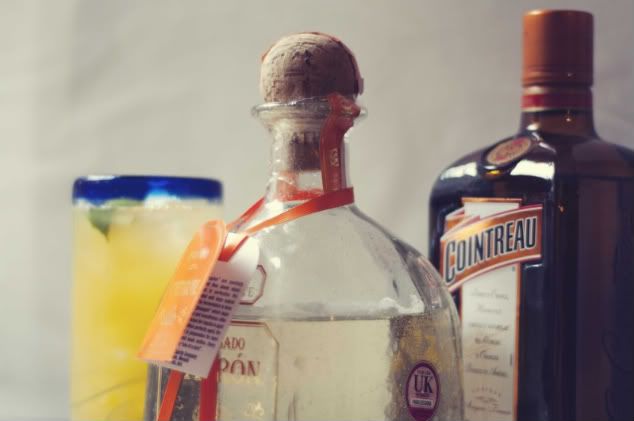 Each bottle of Silver Patron is apparently handcrafted in the mountains of Jalisco - the only region of Mexico 'allowed' the produce tequila - anything else distilled from the agave is technically a Mezcal - though those are strictly just from Oaxaca. And each is hand numbered, judging by this only just over 42,000 bottles have ever been produced of the Resposado, prpobably less of the Anejo. I think White Stuff may have sold more wired sweats...