I feel like I'm always apologising for the lack of the regular Friday posts - all I can say is that yesterday I was extremely busy enjoying my salted caramels, and I now have my second cold in three and a half weeks. I'm not sure whether cakes are good for the immune system.
Now, I'm not a particularly girly kind of girl, in fact one of my friends laughed when she saw my owl iPhone case, but I have a special love for Donna Wilson's homewares and crazy creatures. Maybe it's those owls again.
I am seriously coveting the knitted bird cushions, and I desperately want to drape my bed in the fairisle blankets. Also on offer are ceramics, stationary, scarves and hats and all manner of curious and beautiful designs.
You can buy on line direct from
Donna's site
, or alternatively in London I've seen the range carried in SCP on Westbourne Grove (they're in Shoreditch too) and in a homewares boutique in Camden Passage, Islington. Everyone in buying seems to harbour a chutney dream* about running a little shop somewhere - this is just the kind of thing I'd sell, along with Eames chairs and reconditioned anglepoise lamps.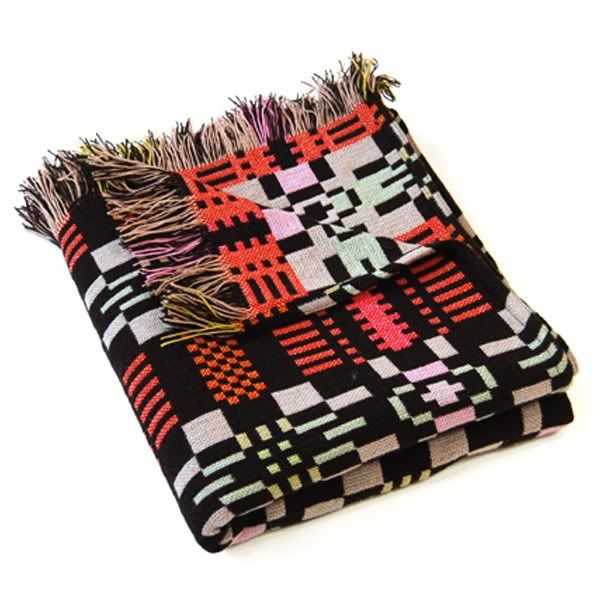 N.B. I couldn't find a link to describe what a 'chutney dream' is, but I was in the pub one Saturday and reading an article in the Times magazine 'You Know You're Middle Aged When...' and it covered the concept of chutney dreams, these are things we all have especially now we're all eco and organic and reusable unbleached cotton bags. Examples of these include: 'I'm going to move to the country and make chutney, but not just any chutney; special organic fusion chutney and put it in beautiful jars inspired by a classic wartime design, just like those lovely St Peter's ale bottles'; 'I'm going to give something back and take up teaching'; 'I'm going to move to the isle of bute and set up a boarding kennel for zebras'.